PharmIA is a Quinten Group company. PharmIA is an intelligent platform for the analysis of medical prescriptions intended for hospital pharmacists.
Genesis
Created from the meeting between the world of data science and the world of hospitals, PharmIA supports pharmacists with the greatest clinical relevance in the analysis and validation of drug prescriptions.
Designed with the public interest in mind, the solution developed will provide solutions to the challenges faced by hospital pharmacists, enabling them to focus on their core business.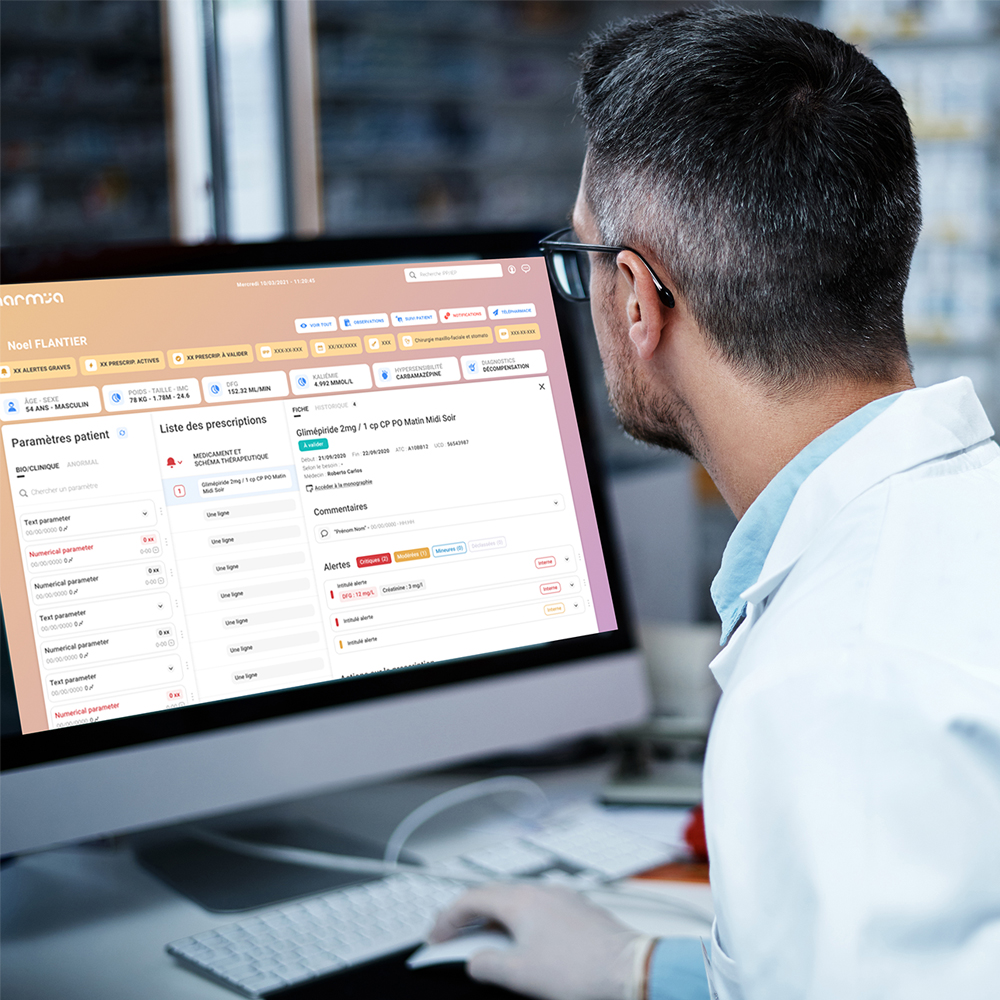 Quinten Group
Quinten is the European leader in data science for healthcare
As an expert in Artificial Intelligence for business efficiency, Quinten has been building customized decision support solutions since 2008, taking advantage of the full potential of data. Quinten differentiates itself from its direct competitors not only by its long experience in the business, its technological choices resolutely turned towards human augmentation and interpretable AI, but also by its ability to design, develop and industrialize real decision support solutions, some of which are used by thousands of users.

PharmLABS ecosystem
Collaborative platform for hospital practitioners
PharmLABS is a community platform for hospital practitioners who wish to collaborate on the development of good pharmaceutical practices.
This collaborative platform offers all the members of a single hospital pharmacy, a GHT, or a federation the opportunity to share collective experience between peers by exchanging knowledge, practices, protocols and experiences.
The PharmLabs community aims to develop the profession of hospital pharmacist in order to gain in relevance, save time on a daily basis and also accelerate the process of validation of practice proposals by the learned communities.
PharmLabs aims to become the hub of various European initiatives for the benefit of healthcare providers.